Outdoor enthusiasts gather to discuss their passions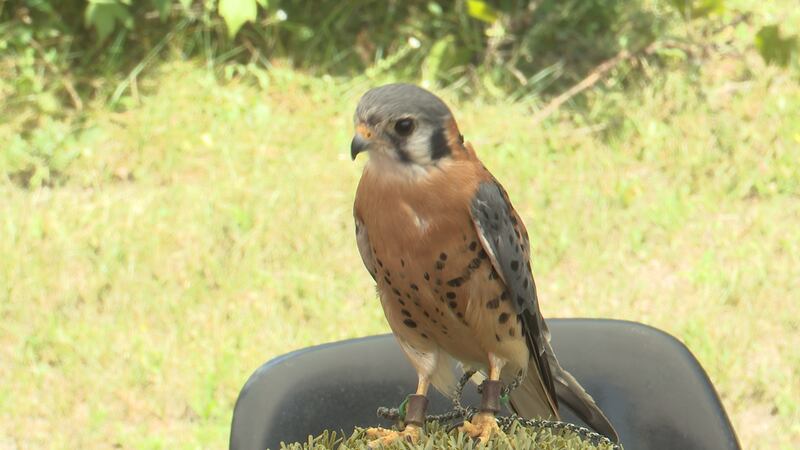 Published: Aug. 12, 2023 at 7:36 PM CDT
STEVENS POINT, Wis. (WSAW) - Wisconsin is known for its outdoor recreation and commitment to conservation. On Saturday, the Bill Cook Chapter of the Izaak Walton League of America welcomed the public to check out some of the organizations in their community committed to enjoying and preserving all mother nature has to offer.
Since 1902, the Bill Cook Chapter of the Izaak Walton League of America has been introducing people of all ages to land and water stewardship and outdoor traditions like hunting and fishing. And Saturday was no different. The open house event at the group's 150-acre property just outside of Stevens Point allowed the public to get a chance to learn more about local outdoor organizations.
One of those organizations, Becoming an Outdoors Woman, focuses on introducing women to various outdoor activities.
"The program is held in thirty-five states and six Canadian provinces, so all throughout North America, but it started right here in Wisconsin, which makes the Wisconsin program pretty special," said Becoming an Outdoors Woman Director Peggy Farrell.
"The program is so that they can try all of these different skills and decide what their new passion is and what they enjoy doing in the outdoors because the goal of the program is to get more people involved and passionate about the outdoors," said Kelly Vanlaanen, an instructor for Becoming an Outdoors Woman.
This open house isn't just for these organizations to gain more members. The public can give feedback on these programs and maybe start new conversations with these group leaders.
"I've been running the BOW program in the state for almost thirty years now. I have lots of ideas, but I want other people to come to me and share their ideas, so we refresh and that it's not just me coming up with. "Well, here's what we are going to do," said Farrell.
The open house is also to inform people of the important issues in conversation.
"We're here to kind of educate them hopefully and the different groups are out there watching what's happening and keeping everybody aware of maybe changing laws," said Bill Cook Chapter of the Izaak Walton League of America Tina Lechner.
The conservation open house also featured archery, wildlife exhibits and provided people an opportunity to explore various hiking trails.
Copyright 2023 WSAW. All rights reserved.