Green Bay bear comes down from neighborhood tree
Published: Aug. 7, 2023 at 1:43 PM CDT
|
Updated: Aug. 8, 2023 at 6:58 AM CDT
GREEN BAY, Wis. (WBAY) - Green Bay police say a bear is no longer up in a tree in a west-side neighborhood.
The police department said the bear came down from the tree at about 11 o'clock Monday night. It was last seen walking south.
Police say they last had eyes on the bear around midnight and it's "hopefully back in nature."
We don't know how long the bear had been in the neighborhood. Officers were called to the area of Lore Lane at about 5:40 a.m. Monday, and Action 2 News began receiving viewer photos of the bear shortly before 6 a.m.
One woman told us she was drinking coffee outside when the bear ran by.
Article continues below the video
Barricades on the west-side streets were taken down.
Police had barricaded Western Ave., S. Oneida St., Lore Lane and Maryhill Dr. and asked anyone who doesn't live in the immediate area to stay away. They explained the bear appeared agitated and there was a public safety concern, and they didn't want to cause additional stress for the bear with too many people.
People we spoke with near the scene were stunned to learn there was a bear nearby.
"Is there a bear outside? And my window's right there and I went... 'Yeah!'" another neighbor said, laughing.
Police officers were on the scene along with an animal control officer and the Wisconsin Department of Natural Resources.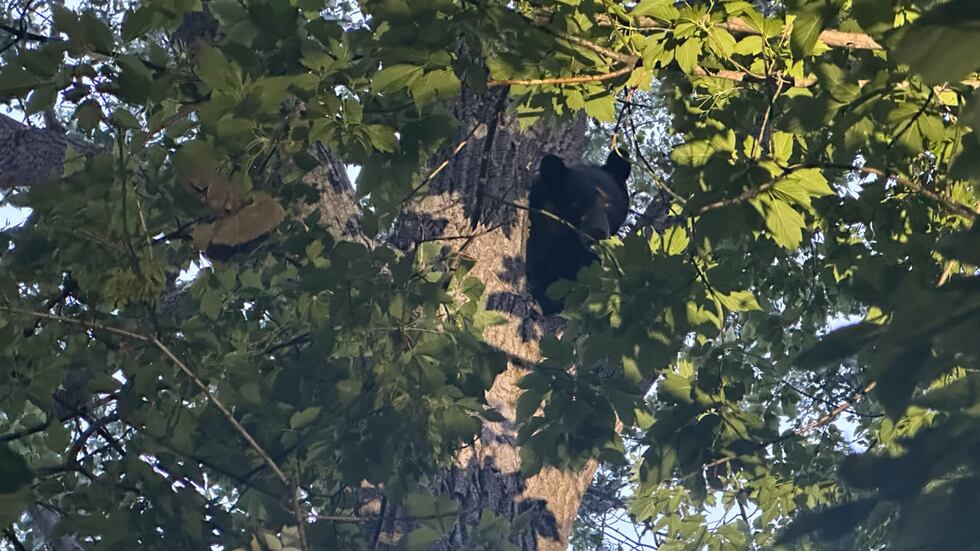 Other bear stories from across the country:
Copyright 2023 WBAY. All rights reserved.