Rodgers asks Plover native Pavelski for advice during transition to Jets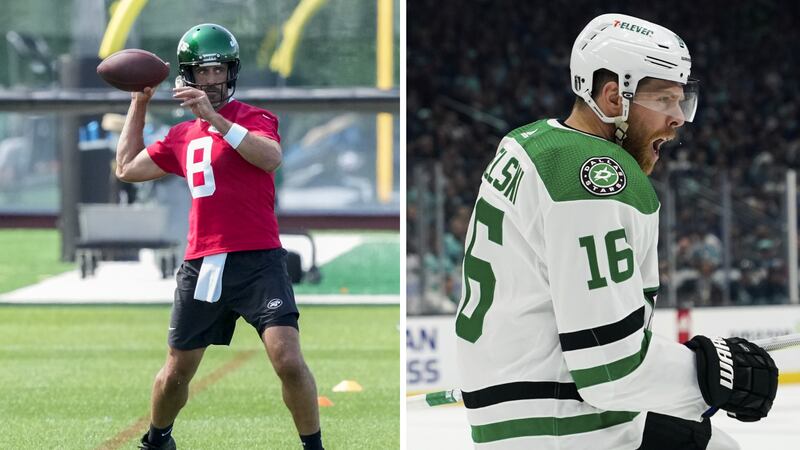 Published: Jul. 21, 2023 at 2:47 PM CDT
NEW YORK, NY (WSAW) - Former Packers quarterback Aaron Rodgers has been adjusting to life in New York with the Jets after being traded away from the Packers for the first time in his 18-year career.
As he enters his first training camp with the Jets, he says he's asked other professional athletes for advice on adjusting after spending a long time with one organization. That includes Plover native Joe Pavelski, who Rodgers saw at the American Century Championship golf tournament last weekend.
"I just got to spend time with my buddy Joe Pavelski who played with the Sharks for so long and now he's with the Stars. There's a lot of guys like that up in [Lake] Tahoe," Rodgers said.
Pavelski played for the NHL's San Jose Sharks for 13 seasons before signing with the Dallas Stars before the 2019 season. Pavs has reached new career heights in Dallas, scoring 94 goals in four seasons with 146 assists. His last two seasons have each had more assists than any of his previous 15 seasons in Dallas and San Jose.
Rodgers said he also sought out advice from former Bengals quarterback Carson Palmer, Hall of Famer Peyton Manning, and recently retired quarterback Tom Brady.
Rodgers finished his second day at Jets training camp on Friday.
Copyright 2023 WSAW. All rights reserved.