OSHA investigation results in $15,000 in penalties for Lambeau Field construction death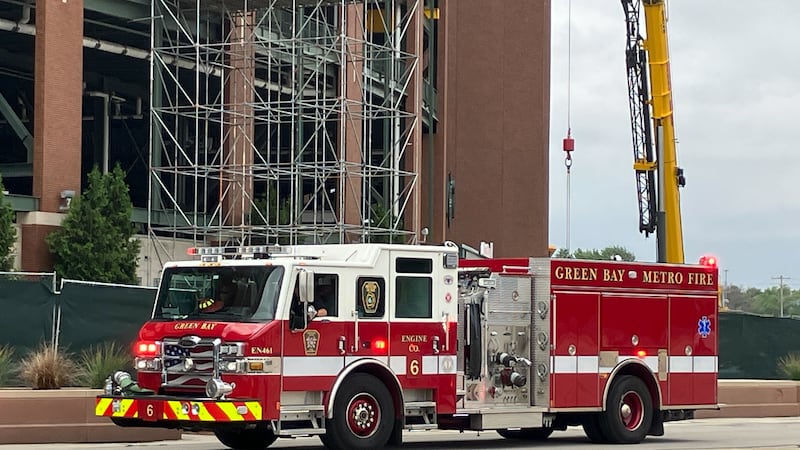 Published: Jun. 20, 2023 at 1:46 PM CDT
|
Updated: Jun. 20, 2023 at 2:12 PM CDT
GREEN BAY, Wis. (WBAY) - The Occupational Safety and Health Administration has completed its investigation into the deadly incident in the construction zone of Lambeau Field in June.
Online records indicate four serious citations were issued, and fines totaling $15,626 were levied against Mavid Construction Services.
Two of the citations come with a penalty of $7,813 each.
As we previously reported, a carpenter died a few days after being injured on June 15 while working at Lambeau Field, according to the construction company.
The worker was a second-generation employee and worked alongside his father and brother at Mavid.
Mavid Construction said in a statement in June that he is an organ donor.
"We would like to thank the emergency rescue team, those who responded from the Green Bay Fire and Police Department, the doctors and nurses at St. Vincent Hospital and our team members for their care during this difficult time," the company statement said.
Mavid Construction is a subcontractor of Miron Construction working at Lambeau Field. Miron issued this statement:
"We are deeply saddened to confirm that the individual employed by one of our subcontractors, Mavid Construction, who was involved in a serious incident on Thursday, June 15 on our Lambeau Field project site has succumbed to his injuries. We extend our most sincere sympathies to his family, friends, team members, and others who have been impacted by this tragedy."
The Green Bay Packers also issued a statement on the worker's passing:
"The Green Bay Packers organization extends our deepest condolences to the family, friends and co-workers of the Mavid Construction employee who succumbed Saturday to the injuries he suffered on Thursday. Our thoughts are with those impacted during this difficult time."
Copyright 2023 WBAY. All rights reserved.