Green Bay man convicted of homicide, mutilating corpse sentenced to life with possibility of parole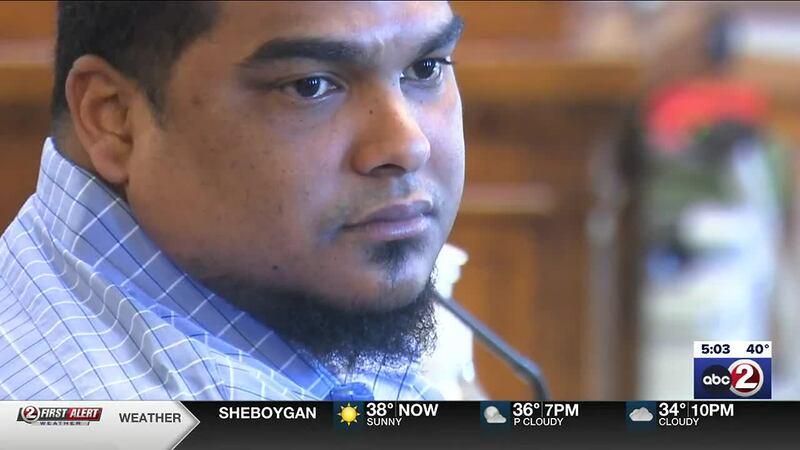 Published: May. 30, 2023 at 2:47 PM CDT
|
Updated: May. 30, 2023 at 4:47 PM CDT
GREEN BAY, Wis. (WBAY) - The man convicted of murdering an Ashwaubenon man learned his fate Tuesday. Pedro Santiago-Marquez is sentenced to life in prison with the possibility of parole in more than 40 years.
Santiago-Marquez was found guilty of being a party to the crimes of first-degree intentional homicide and mutilating a corpse in the murder of Jason Mendez-Ramos. Mendez-Ramos's body was found burned and left on a trail near the University of Wisconsin-Green Bay campus in September 2021. Prosecutors say Santiago-Marquez killed Mendez-Ramos over a large drug debt.
The prosecution saying this is the most serious of cases. A Class A felony, it's the most serious crime in the state and that's because of the severity of the harm done to the victim. On Tuesday, the court heard from the family of the victim, Jason Mendez-Ramos, and his convicted killer.
Mendez-Ramos's father asked for his statement not to be recorded. We respected those wishes, but what he shared was heart wrenching. He says when he heard the description of a man's body that was found he says he knew it was his son. He said September 27th of 2021 was the worst day of his life. We also heard from Mendez-Ramos's aunt, Lillian Nazario, who said life will never be the same for them or his daughters.
"He was the love of our life he was a great nephew, always connecting and looking out for us, his life was taken from us, from his daughters," said Nazario. The mother of Pedro Santiago Marquez, Ana Marquez, said it will never be the same for them either, as well as his three teen daughters and significant other.
"All of us, this has been really unfortunate for all of us, this is a very unfortunate situation and are all very sorry for the loss, we are all very sorry for what happened. we understand the pain," said Marquez.
Santiago-Marquez did talk Tuesday. He said he maintains his innocence and will appeal.
Copyright 2023 WBAY. All rights reserved.