David's Bridal sets dates to close stores, eliminating 147 Wisconsin jobs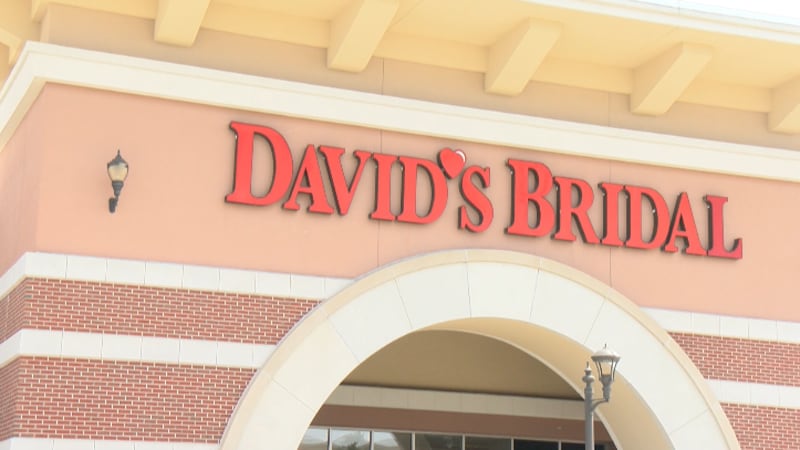 Published: May. 26, 2023 at 8:22 AM CDT
|
Updated: May. 26, 2023 at 4:21 PM CDT
MADISON, Wis. (WBAY) - David's Bridal says all of its stores and its corporate offices will close this summer.
Store employees' jobs are already being phased out. David's Bridal says Wisconsin stores will close between June 12 and August 11. August 11 is the date the company's corporate offices will close.
David's Bridal has six stores in Wisconsin, including Fox River Mall in Grand Chute and Shoppes at the Village in Ashwaubenon.
Nationwide, the company is eliminating over 10,000 jobs and closing stores on two continents.
As we first alerted you in April, David's Bridal filed for Chapter 11 bankruptcy protection for the second time in five years.
David's Bridal told the Wisconsin Department of Workforce Development in April it didn't provide earlier notice of the job losses required by WARN (Worker Adjustment and Retraining Notification) Acts, believing it falls under the exceptions of a "faltering company" with "unforeseeable business circumstances."
Lisa Schiller, Better Business Bureau of Wisconsin, advised brides-to-be who have orders at David's Bridal, "You'll want to get your receipts in order, your proof of purchase, any other documents like warranty or manuals, anything that goes along with the purchase you made. And then check with the bank or credit card company you used to make that purchase."
Copyright 2023 WBAY. All rights reserved.