Driver cited after manure spill in Casco
No manure spill entered the curb storm drains, authorities said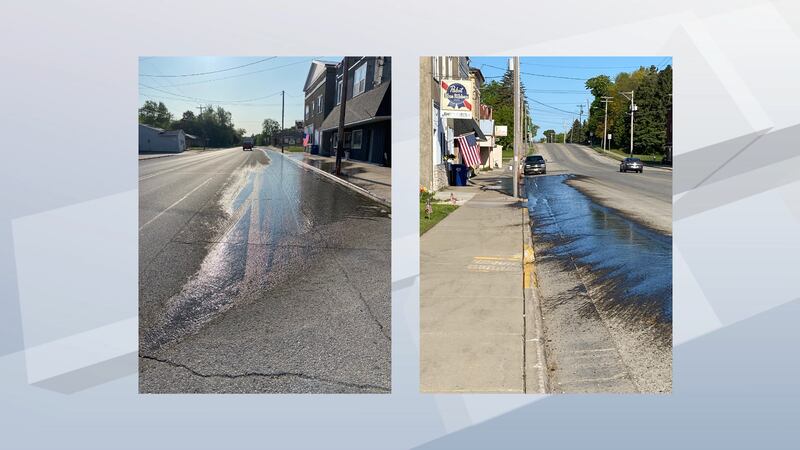 Published: May. 25, 2023 at 2:09 PM CDT
CASCO, Wis. (WBAY) - A clean-up is underway following a manure spill in Casco Thursday morning.
The Kewaunee County Sheriff's Department says its communications center received a call around 7:23 a.m. for a report of a manure spill which had occurred in the Village of Casco, on Sth 54.
The sheriff's department said the spill was on the south side of Sth 54 in the parking lane and sidewalk areas and was approximately 400 feet long.
Units from the Kewaunee County Sheriff's Department, Highway Department, Emergency Operations Center and Land and Water Conservation responded to the scene. The Highway Department was able to contain the spill.
The hauler was identified as Stodola Ag Transports. According to the sheriff's department, the driver stated the dump spout on the trailer dropped, causing the remainder of the manure to spill on the roadway.
Stodola Ag Transports will be following procedures for spill clean up. No manure spill entered the curb storm drains. The truck driver was cited for spilling waste/load on or alongside a highway.
Copyright 2023 WBAY. All rights reserved.