Kohl's reports surprise profit in 1Q helped by inventory cuts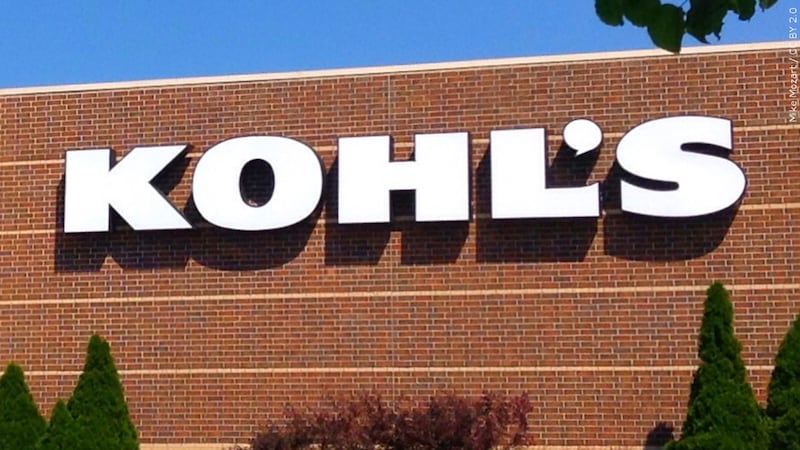 Published: May. 24, 2023 at 2:01 PM CDT
NEW YORK (AP) — Kohl's posted a surprise profit for the fiscal first quarter, helped by the department store chain's moves to cut inventory in the wake of weak sales.
The company, based in Menomonee Falls, Wisconsin, also affirmed its annual financial guidance, pushing up shares 11% higher in premarket trading on Wednesday.
Kohl's said that it cut inventory by 6% while it continued to see sales momentum with its Sephora beauty shops and noted that its stores were more productive.
The moves come after the department store chain said in early March that it planned to cut inventory this year by 5%, be more surgical with discounts and change how it showcases its merchandise to get shoppers to buy after the department store chain reported a big loss and a sales slump in the fourth quarter.
"Our first-quarter results were in line with our expectations and represented a first step as we work to drive sales and earnings performance over the long term," said CEO Tom Kingsbury in a statement.
Kingsbury, who was interim chief executive, was named its permanent CEO in February. The Kohl's board member took over for Michelle Gass, who was named president of Levi Strauss & Co. late last year.
Kohl's is the first major department store to report fiscal first-quarter results, but overall the latest bunch of reports underscore a slowdown in consumer spending, particularly in clothing and other non-discretionary items as shoppers wrestle with inflation.
Target last week reported another quarterly profit decline and issued a cautious sales and profit outlook for the current period. Walmart reported strong first-quarter sales results as the nation's largest retailer's low-prices continue to draw budget-conscious consumers in a challenging economic environment, and it noted the financial strain facing its customers.
Home improvement chains Home Depot and Lowe's both cut their sales outlooks on weakening spending.
Kohl's reported net income $14 million, or 13 cents per share, in the three-month period ended April 29 compared with $14 million, or 11 cents per share, in the year-ago period.
Total sales slipped to $3.57 billion from $3.71 billion in the period.
Analysts were projecting a loss of 43 cents on sales of $3.75 billion, according to FactSet.
Comparable sales —or those from stores or digital channels operating for the past 12 months— were down 4.3%.
The company said it expects a decrease in sales of 2% to 4% this fiscal year. It projects profits of $2.10 to $2.70 for the year.
Analysts are expecting profits of $2.32 per share, according to FactSet.
Copyright 2023 Associated Press. All rights reserved.