Wisconsin Republicans join push to outlaw child sex dolls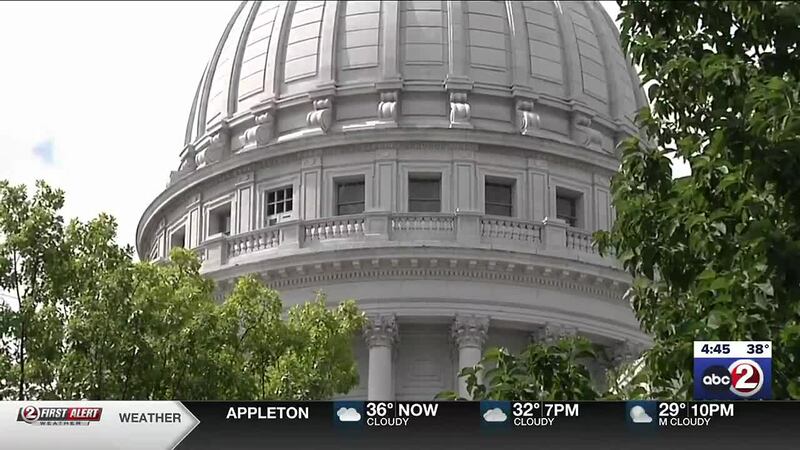 Published: May. 23, 2023 at 11:04 AM CDT
MADISON, Wis. (AP) - Wisconsin Republicans have joined a national push to outlaw child sex dolls, releasing a proposal Monday that would make possessing one a felony.
Some groups say the dolls help protect children by providing those attracted to children another outlet. Others find the dolls abhorrent.
Some dolls can be constructed to resemble specific children. For example, a Florida mother in 2020 discovered photos of a child sex doll being sold online that exactly resembled her 8-year-old daughter, according to the Child Rescue Coalition, a nonprofit organization that works to protect children from sexual exploitation.
A number of states have passed laws outlawing child sex dolls since 2019, including Florida, Tennessee, South Dakota and Hawaii. Arizona Gov. Katie Hobbs signed a bill Friday outlawing the dolls in her state. Republican legislation banning them nationwide - dubbed the Creeper Act - has been floating around the U.S. House of Representatives since at least 2017.
England has banned importation of such dolls, and Canadian law classifies the dolls as child pornography.
Wisconsin state Rep. Joy Goeben and Sen. Jesse James' bill would define a child sex doll as an anatomically correct doll, mannequin or robot with features that resemble a minor and is intended for sexual uses.
Anyone caught possessing such a doll would be guilty of a felony punishable by up to 3 1/2 years in prison. A first offense involving three or more dolls or a second offense would be punishable by up to 6 years. A third or subsequent offense would be punishable by up to 10 years.
If the doll resembles a specific minor the offender would face up to 15 years in prison for a first offense. Subsequent offenses involving a doll resembling a specific child would be punishable by up to 25 years.
Offenders who have already been convicted of a child sex crime would face one felony level higher than the possession charge. For example, a person convicted of child sexual abuse would face up to 6 years for possessing a doll rather than 3 1/2 years.
Goeben said she believes pedophiles use the dolls in a lead-up to actually assaulting children.
"(The dolls) are horrifying," she said in a telephone interview. "It's really scary that this is something that exists and it's being used against our children. We need to stop that. We need to protect our kids."
James, who served as police chief in the city of Altoona before he was elected to the Legislature, said the dolls leave him "absolutely disgusted." He, too, insisted that the dolls are a gateway to real assaults that can devastate children and families.
"They're to serve a purpose that may temporarily, in my opinion, satisfy the sexual urges," he said. "However, I think that nothing ever replaces the real thing. (The dolls are) a temporary fix."
Michael Pyritz, a spokesperson for Senate Majority Leader Devin LeMahieu, had no comment when asked whether GOP leaders support the bill. Angela Joyce, a spokesperson for Assembly Speaker Robin Vos, didn't respond to an email message.
Not everyone opposes the dolls. The Prostasia Foundation, which describes itself on its website as working to protect children from sexual assault with laws based on evidence rather than emotion, maintains that doll bans are an unconstitutional invasion of privacy and remove a harmless outlet for those attracted to minors, perhaps leading to sexual assaults against real children.
"Don't let emotional scare tactics win out over sound science," the foundation said in an online essay urging voters to reject South Dakota's ban.
The National Institutes of Health's National Library of Medicine last year released findings from a survey of 85 child sex doll owners and 120 of what the survey termed "minor-attracted people" who don't own dolls, The respondents were recruited through online forums for people sexually attracted to children.
The survey found that generally doll ownership was associated with lower levels of sexual preoccupation but more sexually objectifying behaviors and anticipation of sex with children.
Goeben and James have given their fellow lawmakers until May 30 to sign on as co-sponsors.
Copyright 2023 The Associated Press. All rights reserved.