Sheboygan Falls mom sentenced to mental institution for killing 8-year-old son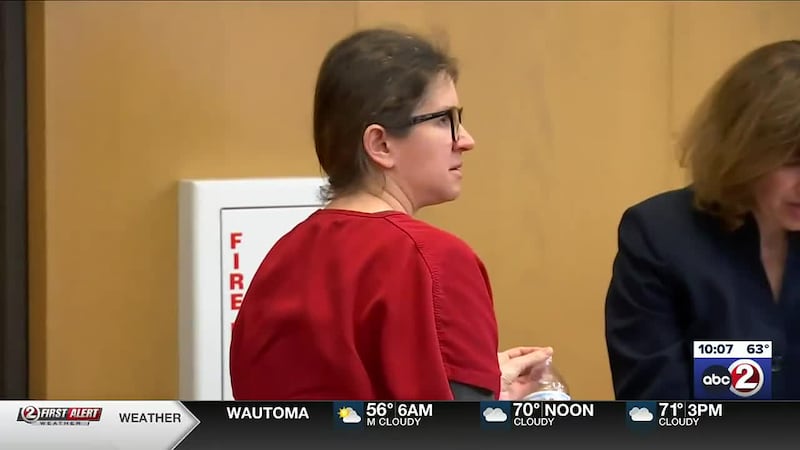 Published: May. 11, 2023 at 7:06 PM CDT
|
Updated: May. 11, 2023 at 8:15 PM CDT
SHEBOYGAN, Wis. (WBAY) - The Sheboygan Falls mom who killed her son last year and attempted to kill her other son was sentenced to life in a mental institution.
"I miss him so much. I want him to be remembered and I'm so sorry and thank you to those who tried to save him," said Natalia Hitchcock.
Hitchcock was regretful and tearful as she admitted to Sheboygan County Judge Daniel Borowski on Thursday that she strangled her 8-year-old son Oliver to death in March of 2022.
While the judge finds her guilty of the crime, he does not find her legally responsible due to a 'not-guilty by reason of mental disease or defect' plea.
Throughout the court proceedings, Hitchcock has been evaluated by multiple professionals - all coming to the same conclusion.
"How can a mom do this? What is the explanation? The explanation here is that by virtue of her mental health and diagnosis, she became psychotic to the point she hallucinated and took the life of her own child ," Judge Borowski said.
Hitchcock also attempted to drown her other son in a bathtub, but as part of the plea deal that attempted-murder charge was dismissed.
Her defense attorney asked for 40 years of commitment instead of life.
"Since day one she has felt remorse, but remorse quite frankly doesn't do justice to what Natalia is feeling," said Solomon Gatton, Hitchcock's defense attorney.
"I feel for the family involved in this. I can't imagine what that's like for them. Hopefully they will continue to heal. I hope that the community will continue to come around them and be there for them," stated Joel Urmanski, Sheboygan County District Attorney.
Hitchcock has 20 days to file an appeal. Her defense attorney would not comment at this time.
Just because the judge sentenced her to life in a mental institution, it doesn't mean she can't get out on a conditional release, but she can't ask for that for at least 6 months.
Copyright 2023 WBAY. All rights reserved.