Appleton's taking the final step before College Avenue pilot project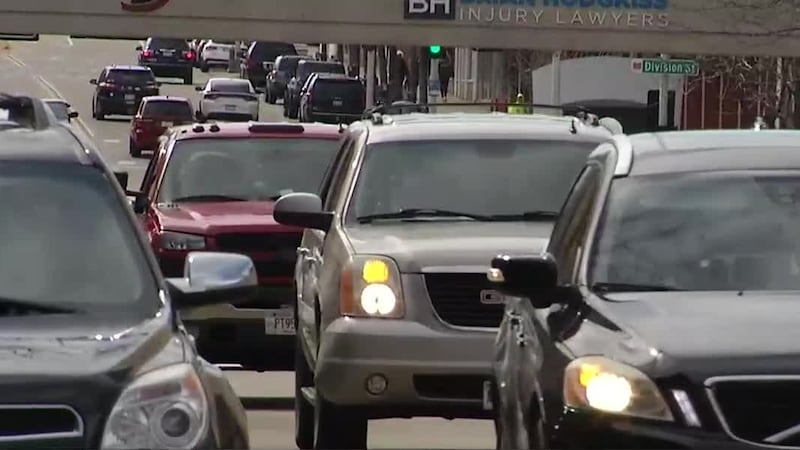 Published: May. 9, 2023 at 7:21 PM CDT
APPLETON, Wis. (WBAY) - This summer, a portion of College Avenue will change from a four-lane road to three lanes with the addition of a center turn lane.
The lanes will be restriped downtown between Drew Street and Richmond Street for an 18-month trial period.
The Appleton City Common Council will vote to approve the contractor bid next Wednesday, after the Municipal Services Committee chose a bid this week.
The city received two bids and selected one that is lower than the projected budget for the project and is a contractor the city has worked with in the past.
"We've discussed it at length over the past couple of months now and I think that council is pretty much in agreement that this is the right step forward to try and alleviate some of the issues downtown," said Chad Doran, a supervisor on the Common Council.
The city selected blackout dates throughout the summer where there cannot be any lane closures and the contractor will work around them. They include events when heavier traffic is expected downtown, such as during the farmer's market and Mile of Music.
"It's going to cause, you know, a little bit of extra congestion while the work is being done, but the good news is that College Avenue won't be closed," Doran said. "There will still be two lanes -- one in each direction throughout the duration of the project -- which is great for the downtown businesses. We don't want anyone to not come downtown."
In addition to the addition of a center turn lane, bike lanes will also be created to help cyclists and scooter riders stay safe next to cars and keep them off the sidewalks.
The restriping process is expected to take a week start-to-finish and will be completed sometime in the next two months, according to Doran.
Approving the contractor bid is the council's final step before the lane changes can officially happen. The pilot project is scheduled to last 18 months, then the city will revisit the new traffic flow.
Copyright 2023 WBAY. All rights reserved.