Oshkosh history professor: King's coronation is worth getting up for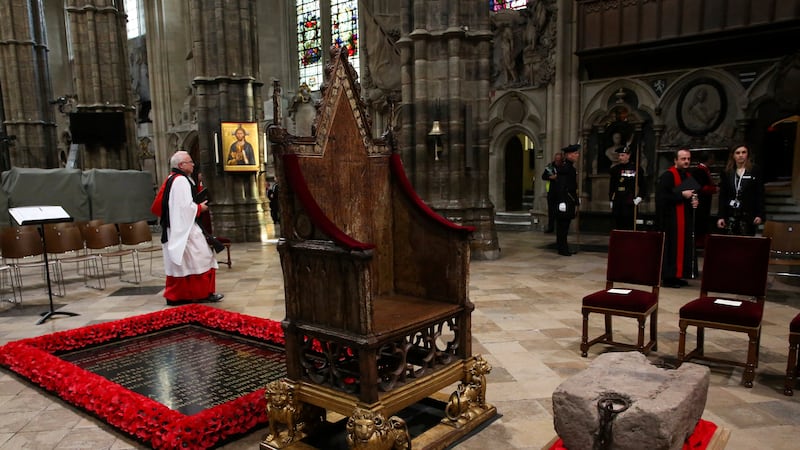 Published: May. 5, 2023 at 8:05 AM CDT
OSHKOSH, Wis. (WBAY) - The coronation of Britain's king is coming up soon. You can watch ABC News coverage on WBAY-TV starting at 4 a.m. Saturday, May 6.
The event is the first in a generation and one a University of Wisconsin-Oshkosh professor will be watching closely.
"Over time the British royal family have become these international celebrities," UWO History Department Chair Mike Rutz remarks.
Wisconsin is almost 4,000 miles from London, but there's still interest in Operation Golden Orb -- the formal name of King Charles's coronation.
"You know, George III, he was king during the time of the American Revolution. Charles is a direct descendant. And so there's that kind of continuity too between British history and American history that I think is part of the reason too why Americans maybe pay a little more attention to the British royal family."
Charles's political power will be limited, but culturally the monarch remains the symbol of national pride in the United Kingdom.
"I think both the government and Buckingham Palace very much hope that this coronation ceremony will bring a kind of rallying and unifying positive kind of energy to the country right now."
The last coronation ceremony was in 1953, when Charles's mother was crowned Queen Elizabeth II. A lot has changed in the world, including increased controversy about Britain still having a royal family.
Still, Professor Rutz believes Saturday's ceremony is worth watching.
"The overwhelming majority of us have not seen or been alive for the occasion of a formal coronation, and so to the extent that it's something unique, and something that connects into a long thousand-year historical tradition? I think it's worth devoting a few minutes and checking it out, I think."
Copyright 2023 WBAY. All rights reserved.