Lyme disease on the rise in Wisconsin, UW Health alerts
Published: May. 3, 2023 at 1:10 PM CDT
MADISON, Wis. (WMTV) - Reported cases of Lyme disease have been on the rise in Wisconsin and have doubled on average in the last 15 years, data reports show.
Data from the Wisconsin Department of Health Services indicates that Wisconsin is one of the states reporting the highest number of cases in the country.
Pediatric infectious disease physician and pediatrics professor at UW Dr. Gregory DeMuri explains that 'data collection, public awareness and climate change,' are all factors in why case numbers are increasing.
"Wisconsin reports one of the highest number of cases of Lyme disease in the country because they thrive in Wisconsin's geographical terrain very well, and because we are having warmer winters and ticks are surviving better," DeMuri said. "We also have a much better tracking system in place to keep the public aware."
In 2021, Wisconsin had nearly 5,000 estimated cases of Lyme disease, but the Centers for Disease Control and Prevention estimates the total number of cases is more than 10 times higher than what is reported. This is especially prevalent in the spring season weather.
Lyme disease is a severe bacterial infection spread through blacklegged ticks, also known as deer ticks. Up to 80% of infected people will get a bulls-eye-shaped rash that spreads over several days and may reach 12 inches across, UW Health stated. Other flu-like symptoms like chills, headache, fatigue, joint aches and swollen lymph nodes can also occur even without the rash.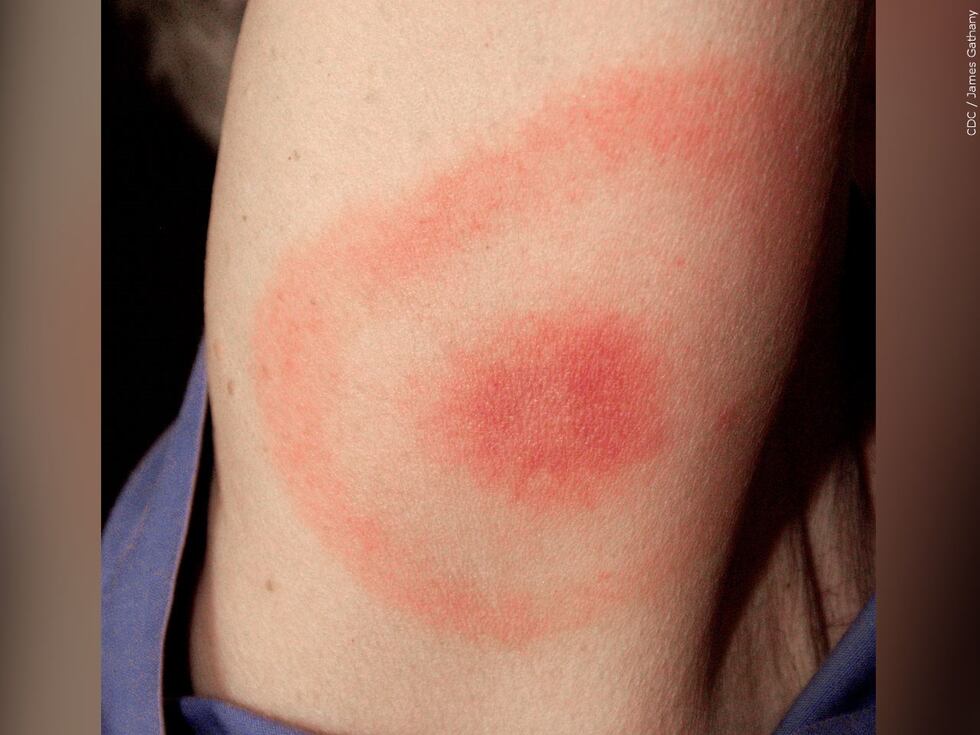 According to DeMuri, children between the ages of five and nine are most impacted by Lyme disease due to stature and weaker immune systems. Ticks are also now just as likely to be found in parks and backyards as they are in northern woods.
The release also stated that many health clinics offer tick identification cards. If you discover a tick, remove it within the first 24 hours to reduce your chance of getting Lyme disease. Lyme disease symptoms occur three to 30 days after the tick bite.
To avoid tick bites UW Health recommends:
· Wear appropriate clothing: wear long, light-colored pants with the bottoms secured by tape. Ticks will crawl up pants legs.
· Apply insect repellents: DEET or picaridin-based repellents are recommended for the skin. Permethrin spray is recommended to be used on clothing.
· Conduct a thorough body check: Look everywhere on the body carefully including ears, feet, hair and swimsuit areas.
· Check pets, especially dogs, for ticks as they can carry them into the house.
For more information, visit the Wisconsin DHS website.
Click here to download the NBC15 News app or our NBC15 First Alert weather app.
Copyright 2023 WMTV. All rights reserved.