UP lawmakers respond to Escanaba Billerud Paper Mill blastomycosis outbreak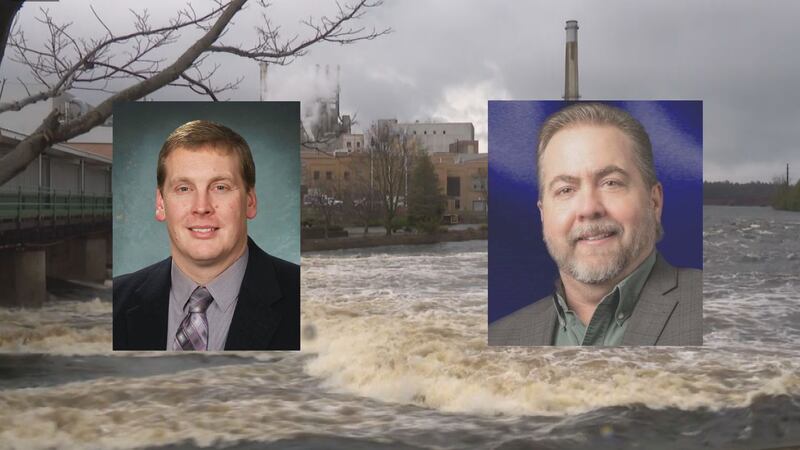 Published: Apr. 24, 2023 at 4:14 PM CDT
UPPER MICHIGAN, Mich. (WLUC) - Blastomycosis continues to affect Escanaba Billerud Paper Mill workers while lawmakers are doing what they can to help out.
There are 104 cases and one death associated with the outbreak, according to the latest update Friday from Public Health Delta and Menominee counties.
Senator Ed McBroom says his team is letting state and federal crews work to address workplace infections.
"It is not like other situations that we have been in where the government is dropping the ball and we have to get in there and get after them," McBroom said. "At this point, they are working hard to get to these answers and provide the relief that we need. It is best to get information from them as we can, but also not get in their way and not ask them to do something they cannot possibly accomplish."
Representative Dave Prestin says all parties involved have stepped up to help the workers.
"Everybody wants to see this come to a resolution," Prestin said. "The corporation has really stepped up; the unions have stepped up for their membership. In my mind, it is a great example of when labor and manufacturing get together to do what is best for the business, for the people, and for the community."
In January the mill was given $200 million for improvements from a state supplemental spending bill. It is part of a larger $1 billion investment to modernize the mill.
Prestin says he is confident the outbreak will not prevent these future investments. "People seem very concerned about whether or not the Billerud project will continue, and I have no doubt that it will. There have been no signals that Billerud has wavered in any wash shape or form," Prestin said.
McBroom says while there is no legislative action underway connected to the outbreak, it does not mean that it won't happen in the future.
"So far no one has brought to any of my colleagues, that I am aware of, a legislative issue that we would write a new bill for or pass something. It does not mean that it won't come along, but a present no one has brought something forward that I am aware of," McBroom said.
McBroom and Prestin encourage mill workers who are affected to reach out if they need help accessing local resources.
Copyright 2023 WLUC. All rights reserved.