Study: Wisconsin ranks 6th in most dangerous for motorcyclists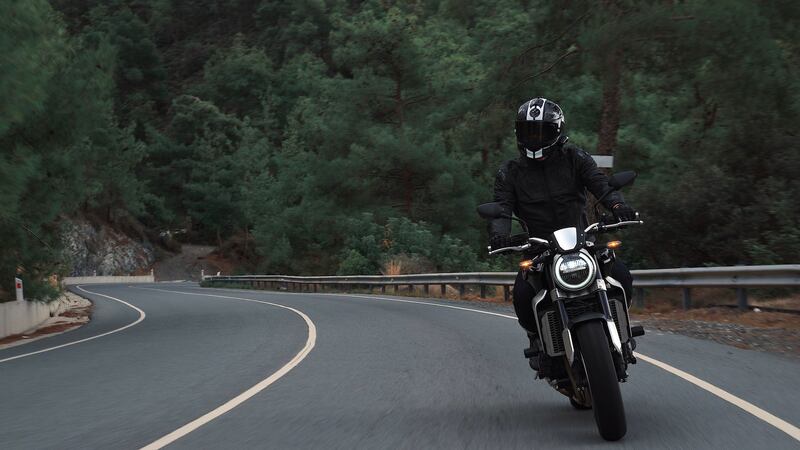 Published: Apr. 20, 2023 at 5:57 PM CDT
EAU CLAIRE, Wis. (WEAU) - A new study shows riding a motorcycle in Wisconsin can be more dangerous compared to most other states.
A personal injury law firm from Ohio conducted a study using data from the National Highway Traffic Safety Administration, and from that ranks Wisconsin as the 6th most dangerous state for motorcyclists.
That study also suggests 14.42% of the 825 fatal crashes in Wisconsin involved motorcycles.
Numbers from the Wisconsin Department of Transportation show a spike in motorcycle deaths from 2019 to 2020, jumping from 82 to 112 deaths.
The number of serious injuries also jumped from 482 to 581 in that time as well.
Joshua Miller with the Eau Claire Police Department said in 2022 there were 12 crashes involving a motorcycle in Eau Claire.
Miller has an important reminder for motorcyclists.
"If you're over 18 there isn't a helmet requirement but there is an eyewear, or face shield requirement," said Miller.
Tyler Bowe who coordinates the trauma team for both HSHS Sacred Heart and St. Joseph's Hospitals said a helmet is vital for survival.
"I think wearing a helmet on a motorcycle is one of the most important things that you can do. You can see the whole gambit of injuries with motorcycle accidents. You can see broken bones. You can see head injuries. You can see road rash. You can see an amputation. Patients die in motorcycle accidents," said Bowe.
Miller said with Summer coming up, there will likely be more motorcyclists on the road.
"If you're driving a car always look out for a motorcycle. It's a cliché but they are harder to see," said Miller. "And if you're on a motorcycle just be aware, make sure all your equipment is working, make sure you're lights are working properly. Keep in mind that people may not be paying enough attention. Certainly in the days of distracted driving."
And Bowe suggests to do what you can to be safe.
"A lot of people find them incredibly enjoyable. So, we want to support them doing that while doing everything to prevent them from getting injured," said Bowe.
He also recommends to not ride while impaired.
Chippewa Valley Technical College offers a motorcycle safety class. For more information, click here.
Copyright 2023 WEAU. All rights reserved.