Fox Valley Tech sign transfer agreement with UWGB and UW-Oshkosh
The transfer program has been in development since last spring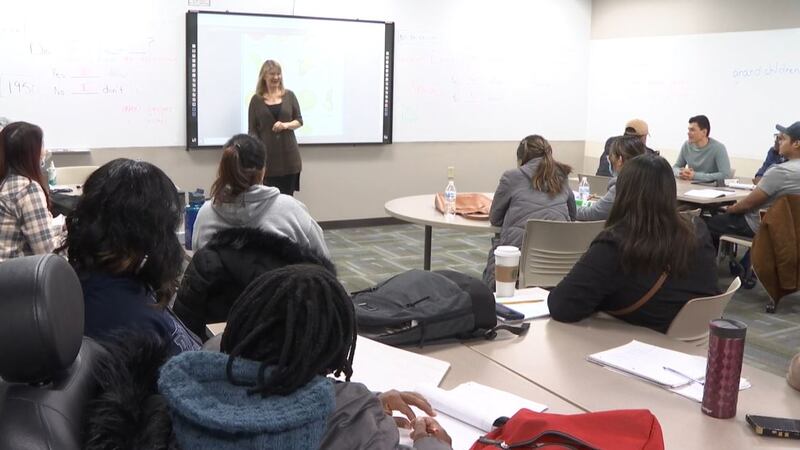 Published: Jan. 20, 2023 at 5:26 PM CST
GREEN BAY, Wis. (WBAY) - Fox Valley Technical College signed off on a new program on Thursday, allowing allows students to fully transfer their credits to the University of Wisconsin Oshkosh and the University of Wisconsin Green Bay.
"We have to get students through education faster. We've got to get them in the workforce faster," says Dr, Jennifer Lanter, the VP of Learning at Fox Valley Tech. "And so we've done all of that work on the front end so students won't have to do this individually."
Students can choose between associate of science or associate of arts degrees at fox valley tech. After completing the degree, they're able to transfer to either university with a junior standing. Students in the program will also be eligible for financial aid. All three schools have been developing the curriculum since last spring and it's not fully in effect.
The Chancellor of UW-Green Bay, Michael Alexander, says this program will take the stress off students in their pursuit of higher education.
"This is to make sure that students are winning," says Alexander. "And it doesn't matter to us whether they're going to Fox Valley to Oshkosh or Oshkosh to Green Bay. It doesn't matter. What matters is that they're able to meet their educational goals."
Fox Valley Tech is planning on expanding the program to other institutions in the future, such as St. Norbert College and Ripon College.
Copyright 2023 WBAY. All rights reserved.