MacArthur Elementary could close in Green Bay under 10 year plan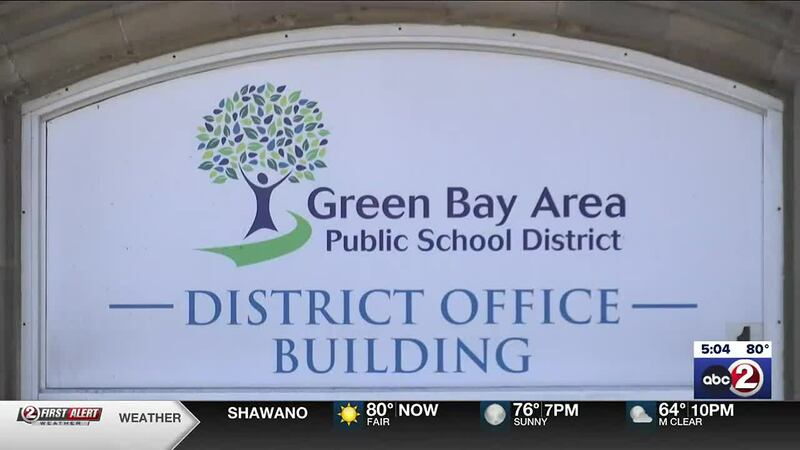 Published: Jan. 9, 2023 at 8:56 PM CST
GREEN BAY, Wis. (WBAY) - The Green Bay Area School District is releasing its ten year plan which includes a number of building improvement projects.
However, that plan also includes the possibility of MacArthur Elementary school closing.
A consultant for the district outlined the plan before the school board for the first time on Monday night. It's hundreds of pages, and you can read it by clicking right here.
MacArthur Elementary School was built in 1968, and currently enrolls around 250 students.
District officials admit the building has a ton of problems and might be too costly to renovate.
"The big issue with MacArthur is there is essentially a river running underneath that school that keeps flooding the basement where the mechanical stuff is and filling it with sediment. It's also causing many parts of the foundation to sink which is causing walls to crack, ceilings to crack," said Josh Patchak, Chief Operations Officer for the district.
The report also highlights the issue of declining enrollment, a problem all across the country because of a low birthrate. In Green Bay, capacity in 2033 will be 67 percent of what it is now.
Patchak added, "We commissioned this plan about a year ago. The idea is to really get a sense of what state our buildings are in and how that relates to our enrollment challenges."
Plus, the district is trying to project how much might be spent over the next decade on other building improvements at the middle and high school level.
In the months to come, recommendations will be made by a newly formed Citizen Facilities Task Force.
"There are no district employees on that task force. It's all community members, business owners, parents, people like that. They will be taking a look at this data and the goal of this task force is to put us in the best position," Patchak said.
The task force will meet for the first time Wednesday night at 6 inside Baird Elementary.
It's unlikely the board will take action until sometime in May.
Any changes wouldn't be made until the start of the 2024-25 school year.
Copyright 2023 WBAY. All rights reserved.