15-year-old charged with reckless homicide in teen's overdose death in De Pere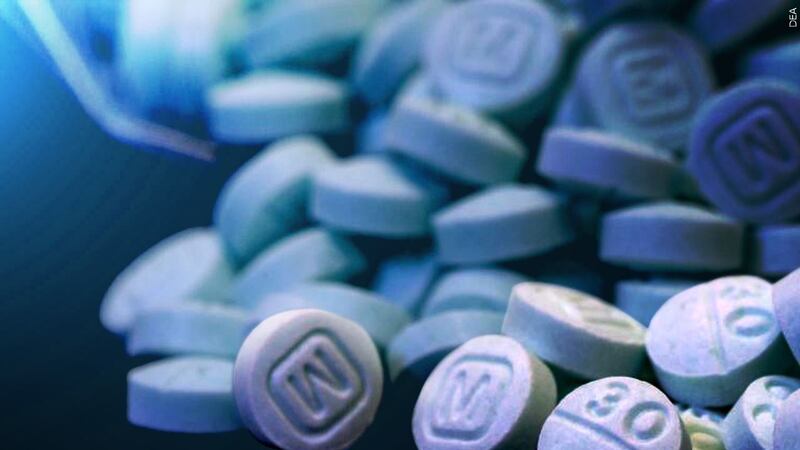 Published: Jan. 9, 2023 at 6:44 PM CST
|
Updated: Jan. 9, 2023 at 8:41 PM CST
clarification: The victim's birth year is listed as both 2004 and 2007 in the criminal complaint. We are updating the victim's age to 18 while we work to confirm his date of birth.
DE PERE, Wis. (WBAY) - A 15-year-old girl from Green Bay is charged with being party to first-degree reckless homicide. Prosecutors say the girl provided fentanyl to a teenager before his death in December.
The criminal complaint describes the teen's grandmother calling first responders on the morning of December 3 because her grandson locked himself in his room and wasn't responding. The grandparents say he used to have a drug problem and spent time at a treatment center in Minnesota, and they took him in recently.
A paramedic forced their way into the room and found the teen slumped over and beyond help. Police found evidence that illegal drugs were used in the room. An autopsy confirmed the victim, who was 18 [updated], died from a fentanyl overdose.
The victim's mother provided police with screenshots and video of a conversation on her son's phone. Police traced one message to a girl identified only by her initials in the complaint where she told a friend the victim "got laced." She told police she knew the victim smoked Percocet and heard about "a bad batch" going around. She admitted the 18-year-old arranged to buy the Percocet while he was at her house and they planned to smoke it together.
She said it was the first time they purchased drugs from the girl. Police used a law enforcement database for the Facebook profile and identified the teen, who was already under investigation by the Brown County Drug Task Force. They arranged a drug buy, where they took her into custody.
The girl told police she was using marijuana to stop her Percocet addiction, and ended up $500 in debt to someone, which was more than her paychecks. She was given Percocets and told to sell them. The criminal complaint indicates she changed her story when investigators showed her a photo of a shoebox from her bedroom containing fentanyl pills, THC cartridges, and $3,976 in cash. She said she was fronted a large bag of fentanyl pills to sell. She said she never knew the dealer's name or met him in person; a person she knew acted as a middleman.
Investigators determined there were 775 fentanyl pills and 60% of them contain lethal doses, based on information from the Drug Enforcement Administration.
An investigator cited in the criminal complaint says the Brown County Drug Task Force has purchased blue pills marked "M30,″ referred to as Percocet, every week for two years in the Brown County area, and every pill tested was positive for fentanyl.
Copyright 2023 WBAY. All rights reserved.