Green Bay Police release photos of vehicle suspected in hit-and-run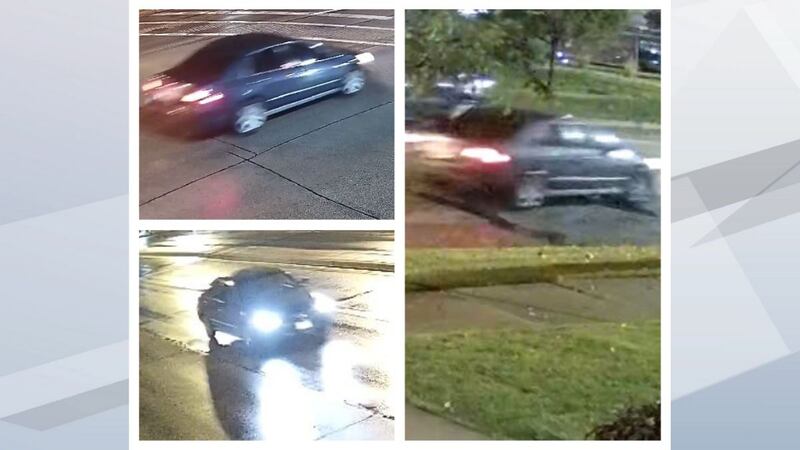 Published: Nov. 2, 2022 at 9:39 AM CDT
|
Updated: Nov. 2, 2022 at 4:53 PM CDT
GREEN BAY, Wis. (WBAY) - Green Bay Police hope to get more leads on a crash that injured a 55-year-old man after releasing photos of a car suspected in the hit-and-run.
The crash happened Thursday, Oct. 13, near the 400-block of South Webster Avenue. Police believe it happened about 10 P.M. as the victim was trying to cross the street.
The victim suffered life-threatening injuries. There have been no updates on his medical condition, and his name has not been made public.
Officers believe the driver was traveling faster than the 25 mph speed limit.
Although the photos from security cameras are blurry, they are in color and show a dark-colored -- possibly gray -- four-door sedan. Police hope someone recognizes it enough to lead them in the right direction.
"I know that there are people out there that can look at a photo of vehicle and identify the year, make and model. I don't have that skill set, but there are those that do and we're hoping that somebody can take a look at those photos. And even if they don't recognize who might be the owner of that vehicle, they can help us out by giving us some specifics about make, model," Lt. Brad Strouf said.
"Color appears to be a gray, black or dark blue. Maybe you can specify that as well and then reach out and get them in touch with our detective," Strouf added.
You might also know about a car that had damage in mid-October -- maybe it was blamed on a deer or other accident -- or you know a person who suddenly stopped driving a car like that and has been driving another vehicle or using another form of transportation.
If you have information, call Green Bay Police at (920) 448-3200 and reference case #22-256638. To remain anonymous, call Crime Stoppers at (920) 432-STOP (7867) or go online to www.432stop.com.
Strouf says videos from security cameras at businesses and smart doorbells on homes have been a tool helping police investigate crashes where a driver leaves the scene.
"Pretty safe to assume that as we travel through basically any implement nowadays, there's the possibility that there's surveillance video that's either capturing potentially capture, anything going on," Strouf said.
Copyright 2022 WBAY. All rights reserved.