Semi flipped due to strong winds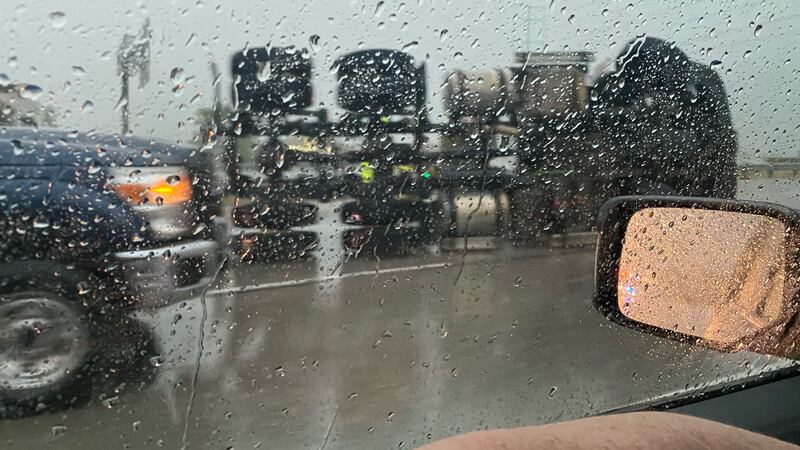 Published: Jun. 15, 2022 at 7:02 PM CDT
ASHWAUBENON, Wis. (WBAY) - A semi blew over on Highway 172 Wednesday.
The semi flipped around 6:33 p.m. as strong winds and rain swept the area. Crews got it back upright by 7:50 p.m.
One person was injured and taken to the hospital, according to the Brown County Sheriff's Office.
Three lanes temporarily closed on eastbound Highway 172 at Ashland Avenue. They have since reopened.
Ashwaubenon Fire Rescue and State Patrol assisted at the scene.
The National Weather Service issued a Tornado Watch for much of the state, including Northeast Wisconsin. It's in effect until 10 P.M. A watch means conditions are ripe for forming a tornado so people need to be alert.
172 EB at Ashland 3 lanes are closed from a Semi blown over… avoid the area

— Brown County Sheriff (@sheriffbc) June 15, 2022
Copyright 2022 WBAY. All rights reserved.