Driver hits State Patrol cruiser, injures trooper in Columbia Co. crash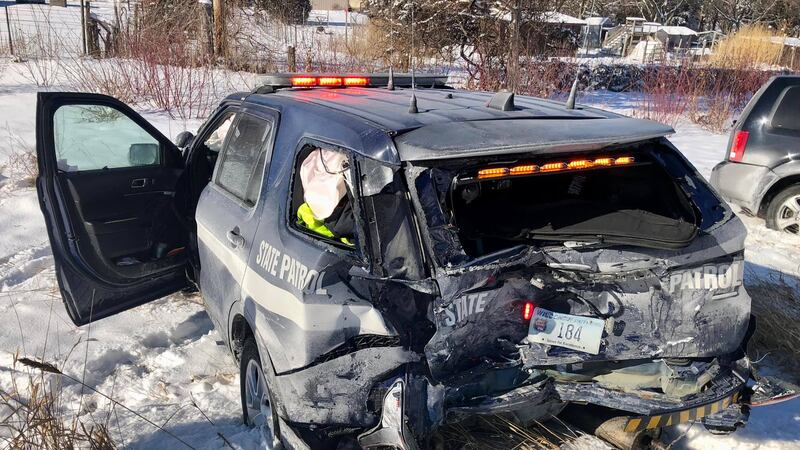 Published: Jan. 23, 2022 at 12:36 PM CST
COLUMBIA COUNTY, Wis. (WMTV) - A Wisconsin State Patrol trooper suffered non-life-threatening injuries Sunday morning after his cruiser was hit by another vehicle.
According to Wisconsin State Patrol, the crash happened just before 11 a.m. at I-39/90/94 near Poynette.
The trooper was conducting a traffic stop near mile marker 116 when a Honda Pilot lost control and hit the cruiser. The driver of the Honda was not injured.
The crash is under investigation by the Columbia County Sheriff's Office.
Copyright 2022 WMTV. All rights reserved.