Aaron Rodgers to golf against Tom Brady in "The Match"
Event held in Montana on July 6th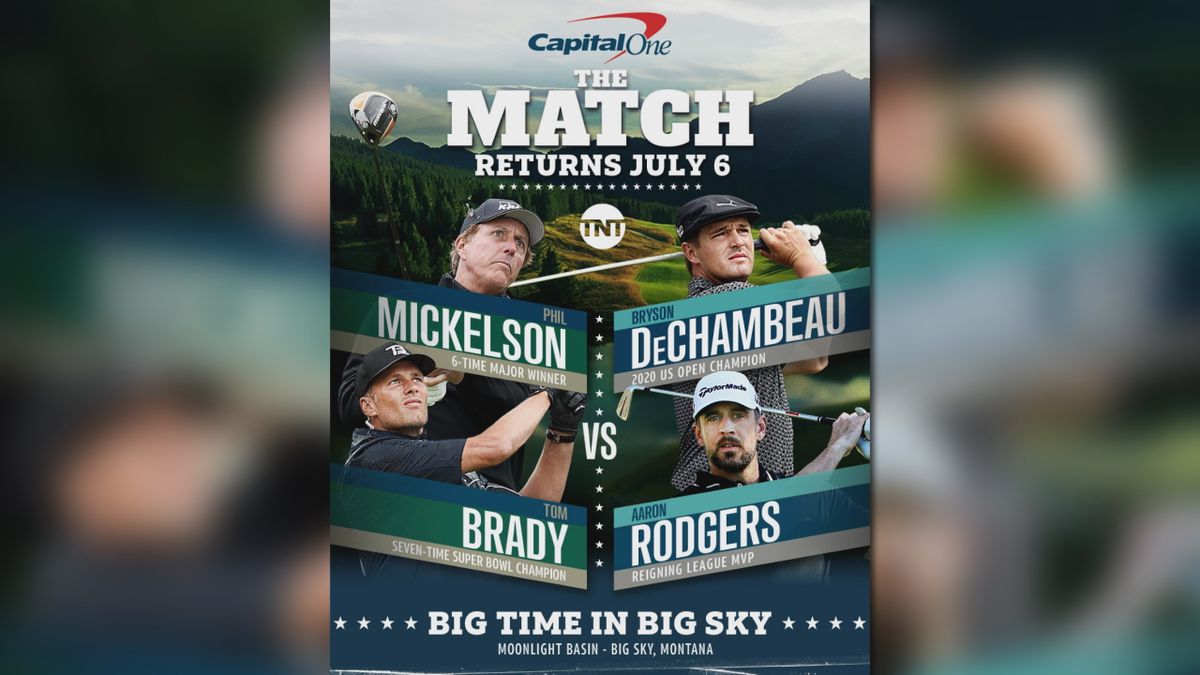 Updated: May. 26, 2021 at 11:13 AM CDT
GREEN BAY, Wis. (WBAY) - The fourth edition of Capital One's "The Match" will feature a foursome of pro golfer Phil Mickelson and Tampa Bay Buccaneers quarterback Tom Brady taking on pro golfer Bryson DeChambeau and Green Bay Packers quarterback Aaron Rodgers in a showdown for charity.
Capital One's "The Match" will be held July 6 and broadcast live on TNT, with coverage beginning at 4 p.m. CT. Mickelson and Brady will join forces against DeChambeau and Rodgers at Moonlight Basin in Big Sky, Montana.
The event will include donations made to Feeding America and additional charitable beneficiaries.
This will mark the first appearance in the exhibition event for Rodgers and DeChambeau. The reigning NFL MVP has a solid golf game and finished 16th at the American Century Championship celebrity golf tournament in January 2020.
Brady led the Bucs to a 31-26 win over Rodgers and the Green Bay Packers in the NFC Championship Game on Jan. 24.
Copyright 2021 WBAY. All rights reserved.